Our Mission
Empower women to improve their financial health to create a more secure future for their families and communities.
Our Vision
We envision a world in which all women have a financially stable life.
Our Values
EMPOWERMENT
We elevate and inspire women to work towards their goals by fostering bravery, accountability, continuous improvement, and determination.
COMPASSION
We provide an open-minded supportive environment where each women is treated holistically, with empathy and respect.
COLLABORATION
We build a diverse community through understanding communication and authentic relationship building.
RELIABILITY
We commit to building trust by consistently meeting the evolving needs of our clients with quality services.
Who We Serve
We serve women over the age of 14 who are living on low-incomes, many in transitional housing. Our programs are for cis and trans women, as well as non-binary people who are comfortable in a space that centers the experiences of women.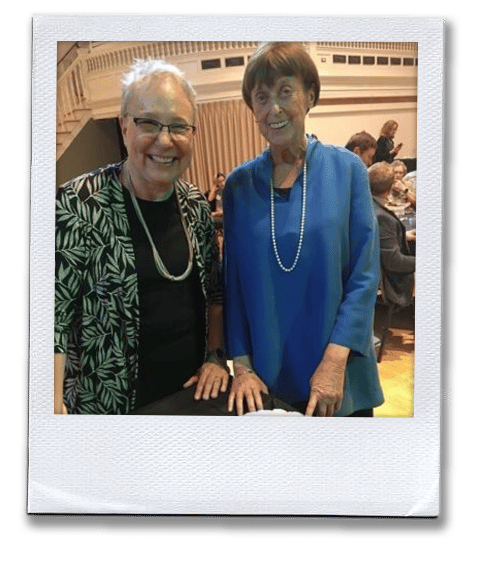 Our History
Founding Mothers, Anita Saville and Kathy Brough, had worked together on multiple political campaigns and shared a passion for empowering women. Anita and Kathy first discussed a financial education program for women living on low-incomes in 2009. As the Great Recession gathered steam, it became clear that few people had the skills to manage their money effectively.
After a year of research, the Founding Mothers realized that case managers don't have time to help their clients learn key financial skills. They determined that a sustained program that combined workshops and individualized mentoring was needed. "What if we trained volunteers for this", one case manager said. And the idea for our program was born.
In June 2022 Budget Buddies officially rebranded to Women's Money Matters.
Our Commitment to DEI
At Women's Money Matters, diversity, equity, and inclusion (DEI) are at the core of our mission and model. We serve women and girls living on low-incomes, who are disproportionately members of historically marginalized communities. We are committed to operating a diverse and equitable organization, in order to better serve our clients by more closely understanding their lived experiences, to improve outcomes through diversity of perspectives and experiences, and to create a comfortable and open environment for all.